SWIMMING POOLS
Our resort has an indoor pool and an outdoor pool. The outdoor pool is operated exclusively in the summer months.
The indoor indoor pool is open year round. This means that you can enjoy swimming or bathing, even if the weather doesn't allow it.
Water temperature: 26°C
The pool is 12 meters long and 6 meters wide with a depth of 1.3 to 1.8 meters.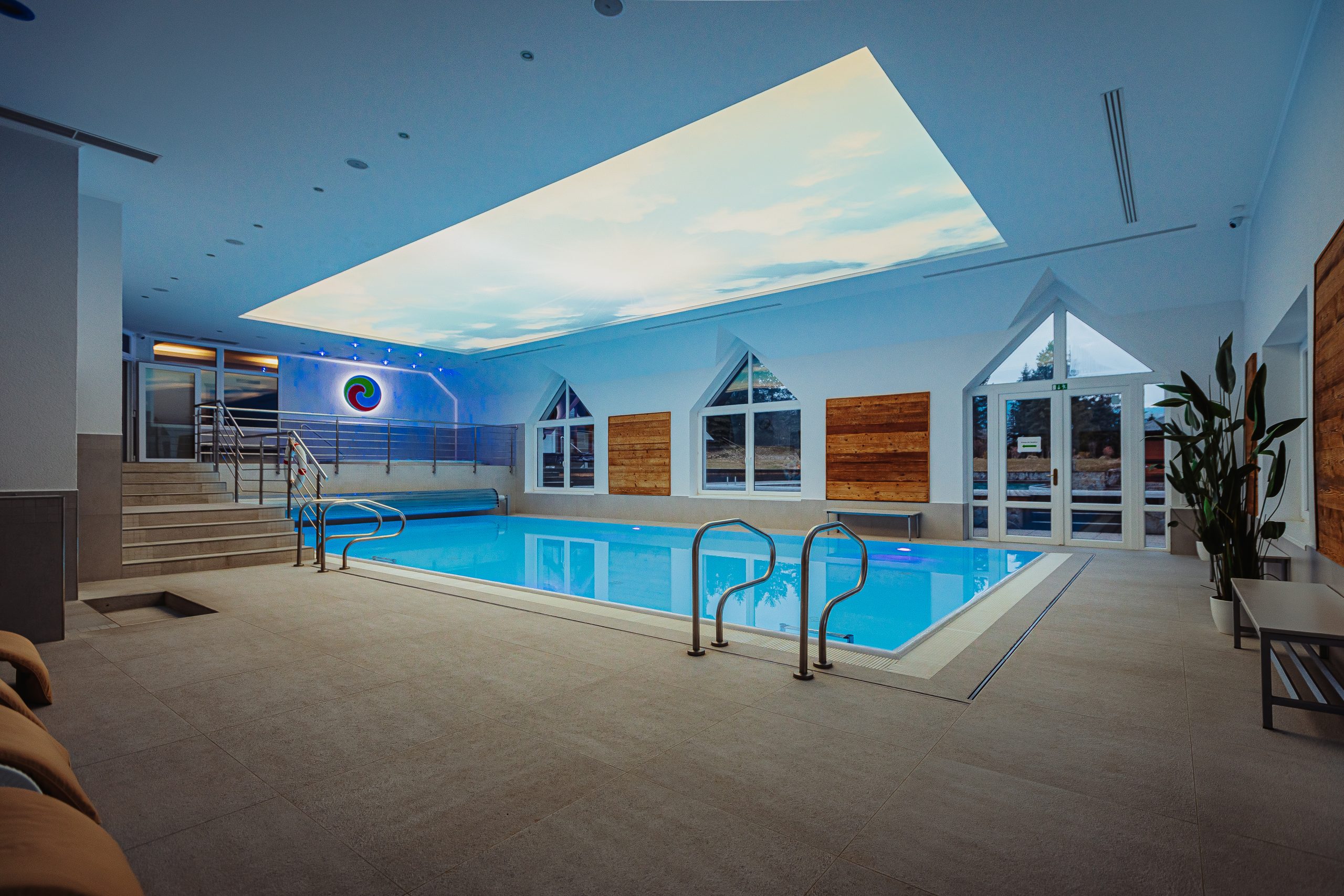 The bio outdoor pool, where you can cool off with friends or family, is ideal on hot summer days. Special plant filters are used to clean the pool without the help of chemical substances.
The water temperature is 21°C.
The pool is 12 meters long and 7 meters wide with a depth of 1-1.8 meters.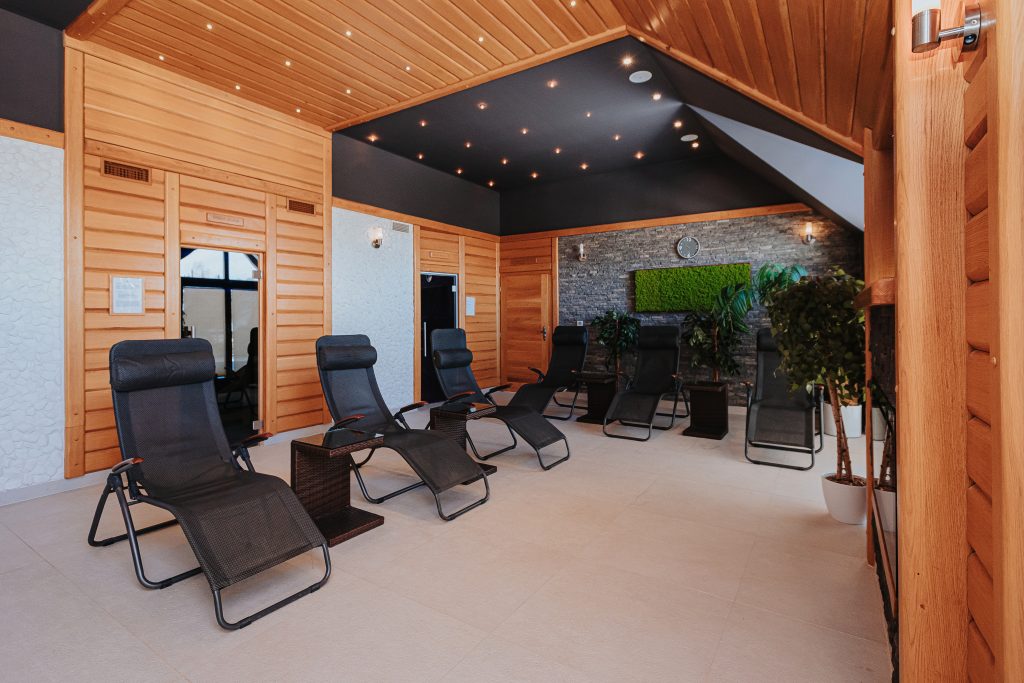 Hours of operation:
10:00 AM to 9:00 PM
SAUNA WORLD
Our wellness center is located in pleasant premises, where we offer a number of services for your satisfaction. For guests who like to recharge their batteries with the help of a sauna, we have a steam sauna with a cooling pool, a Finnish sauna, an infrared sauna and a salt sauna available. Part of the sauna world is a relaxation room where guests can sit by the fireplace.
Hours of operation: 5:00 PM to 9:00 PM
Price list for unaccommodated guests
Children under 12 are prohibited from the sauna world.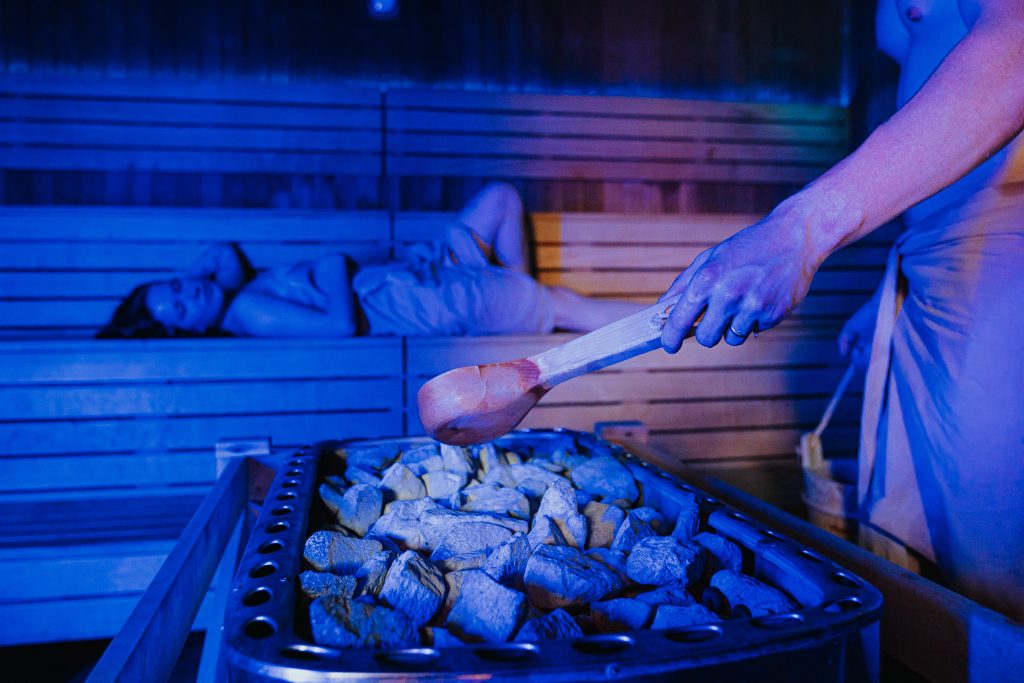 VITAL WORLD
Water lovers can relax in the hot tub. Guests who are more active can swim in the large counter current pool. We offer a wide selection of massages during which our masseurs will ensure your comfort..
Regaining energy
Our offer of relaxation procedures certainly does not lag behind:
Full-body massage
Back massage
Back and leg massage
Facial massage
Reflex foot massage
Lava stone massage
Cupping therapy
Peat wrap
Solarium
Royal full-body massage (chest, belly)
Neck massage (cervical spine)
Leg massage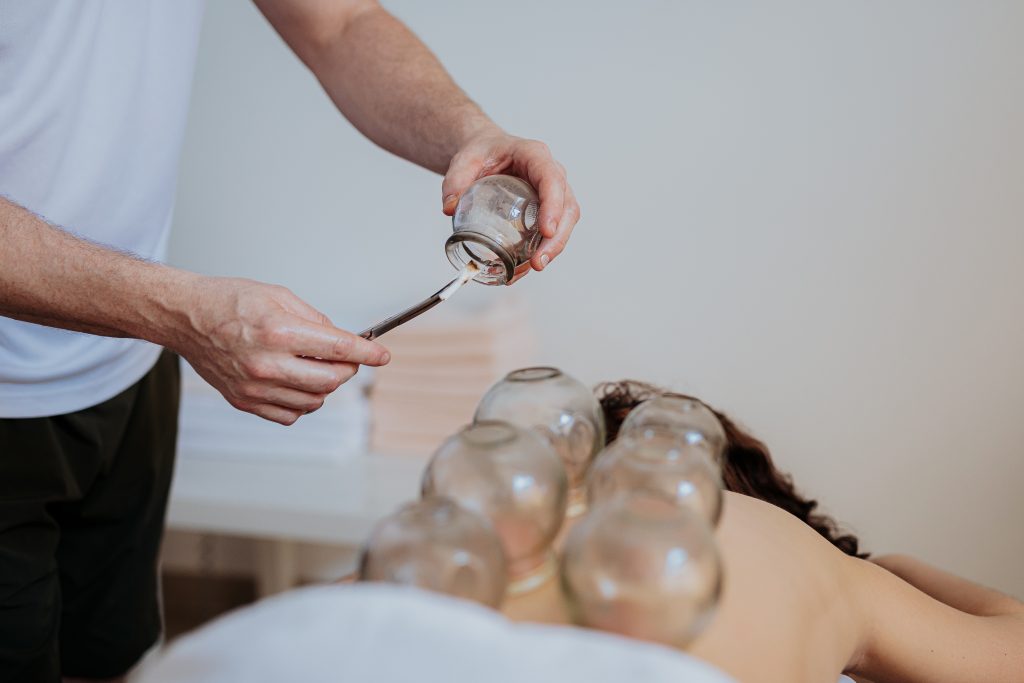 Our guests also have access to a gym with plenty of equipment. We can offer the right relaxation procedure for everyone and we hope that you will regenerate your strength with us.